Justin T. Newman, M.D.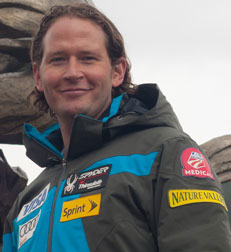 Orthopedic & Sports Medicine Specialist

As an orthopedic surgeon native to Colorado, Dr. Justin Newman understands the importance of an active lifestyle. Using the most innovative techniques supported by the best research, his practice focuses on returning his patients to sports, work and activity as quickly as possible. This includes helping his patients to resolve sports injuries, and to heal and preserve their hips, knees and shoulders. His dedication to you as a patient begins with your very first visit, and continues throughout the recovery process.
Originally from Holyoke, Colorado, Dr. Newman grew up farming and ranching in a small community. He attended the University of Denver on a Boettcher Foundation Scholarship. While at the University of Denver, he dedicated a year to gaining international exposure, which included performing research on the Galapagos Islands and studying at The University of London and at La Universidad Católica de Valparaíso in Chile. After graduating with Honors, he pursued his medical degree at The University of Chicago Pritzker School of Medicine. During his time as a medical student, he traveled to Peru to further his research on the importance of the doctor-patient relationship. Dr. Newman also devoted a year to researching orthopedic trauma at Denver Health Medical Center.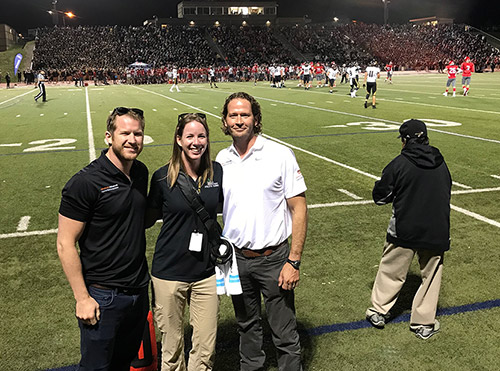 Dr. Newman completed his internship and orthopedic surgery residency at The University of Colorado and was then accepted as an orthopedic fellow at the prestigious Steadman Clinic and Steadman Philippon Research Institute in Vail, Colorado. During this time, he mentored with some of the world's top orthopedic surgeons while treating professional athtletes from all over the world, including athletes who participate in the NFL, NBA, MLB, MLS, English Premier League and Ironman competitions. While working at this United States Olympic Comittee National Medical Center, he also gained unique experience in the treatment of United States Olympians and Paralympians. He is also a United States Ski and Snowboard Association consultant team physician for both international and national events.
Newman coaches highlands bowl
Specialties
Care for elite and recreational athletes
Sports medicine
Hip arthroscopy
Knee reconstruction and arthroscopy
Shoulder repair, reconstruction and arthroscopy
Treatment of Common Problems With
Hip labral tears
Hip impingement and FAI (Femororacetabular impingement)
Shoulder instability, labral tears, rotator cuff tears
Knee ACL, complex ligamament, cartilage and meniscal injuries
Interests Outside of Orthopedics
Mountain biking
Running and trail running
Alpine skiing
Spending time with his family
International travel and medical volunteering
Motorcyling
Education
Fellowship in Orthopedic Sports Medicine – The Steadman Clinic and Steadman Philippon Research Institute (Vail, Colorado)
Internship and Orthopedic Surgery Residency – The University of Colorado (University of Colorado Hospitals, Children's Hospital Colorado, Veteran's Affairs (VA) Hospital, Denver Health (Denver, Colorado)
Research Fellowship in Orthopedic Trauma – Denver Health Department of Orthopedic Surgery (Denver, Colorado)
Medical Degree – The University of Chicago, Pritzker School of Medicine (Chicago, Illinois)
Bachelor's of Science – The University of Denver (Denver, Colorado)
Professional Memberships
American Academy of Orthopedic Surgeons
American Orthopedic Society for Sports Medicine
Arthroscopy Association of North America
International Cartilage Regeneration and Joint Preservation Society
Colorado Medical Society
Click the link for more information Advanced Orthopedic & Sports Medicine Specialists
Click here to view Dr. Newman's complete profile/CV